Everglades National Park Camping Shuttles
Everglades National Park requires you to obtain a permit to camp within the Park. The issuance of permits help assure peaceful, intimate remote experiences by limiting the number of groups the number of guests and the length of stay at any given campsite. HOWEVER, you can only get a permit 24 hours in advance AND only in person on a first-come-first-serve basis. You will not know where you can camp until the day before. Often, the close sites are taken resulting in long paddles against winds and tidal currents.
Everglades Boat Tours, via its dedicated transport boats, offers kayak, canoe and equipment shuttles. The shuttles allow you access sites that are deeper into the Park without the associated long paddles. You can easily select sites based on availability, sites that are best for the forecasted weather, where the best birding may be or where the fishing is best. As well, we can transport most anything that you can in your vehicle, so you can bring many more amenities on your camping trip...coolers, chairs, screen tents, etc. Kayak, Canoe and Equipment rentals are available.
Take a one-way shuttle and paddle back to the mainland or do base camp by shuttling both out and back. The prices below are ONE-WAY and are based on the time and distance to get you to your camp site. Other destinations are available
One-Way Shuttle Prices ~ Up to 6 peoples
Ferguson River, Jewell Key, Rabbit Key, Crooked Creek $ 250
Picnic Key, Tiger Key, Pavilion Key, Camp Lulu $ 325
Mormon Key, New Turkey Key, Watson's Place $ 350
Hog Key, Lostman's River Mouth, Sweetwater Chickee $ 400
Highland Beach, Darwin's Place $ 425
For additional Shuttle information ~ Click Here Canoe Shuttles; Kayak Shuttles
For Rentals and Outfitting information ~ Click Here Kayak Rentals, Canoe Rentals, Equipment Rentals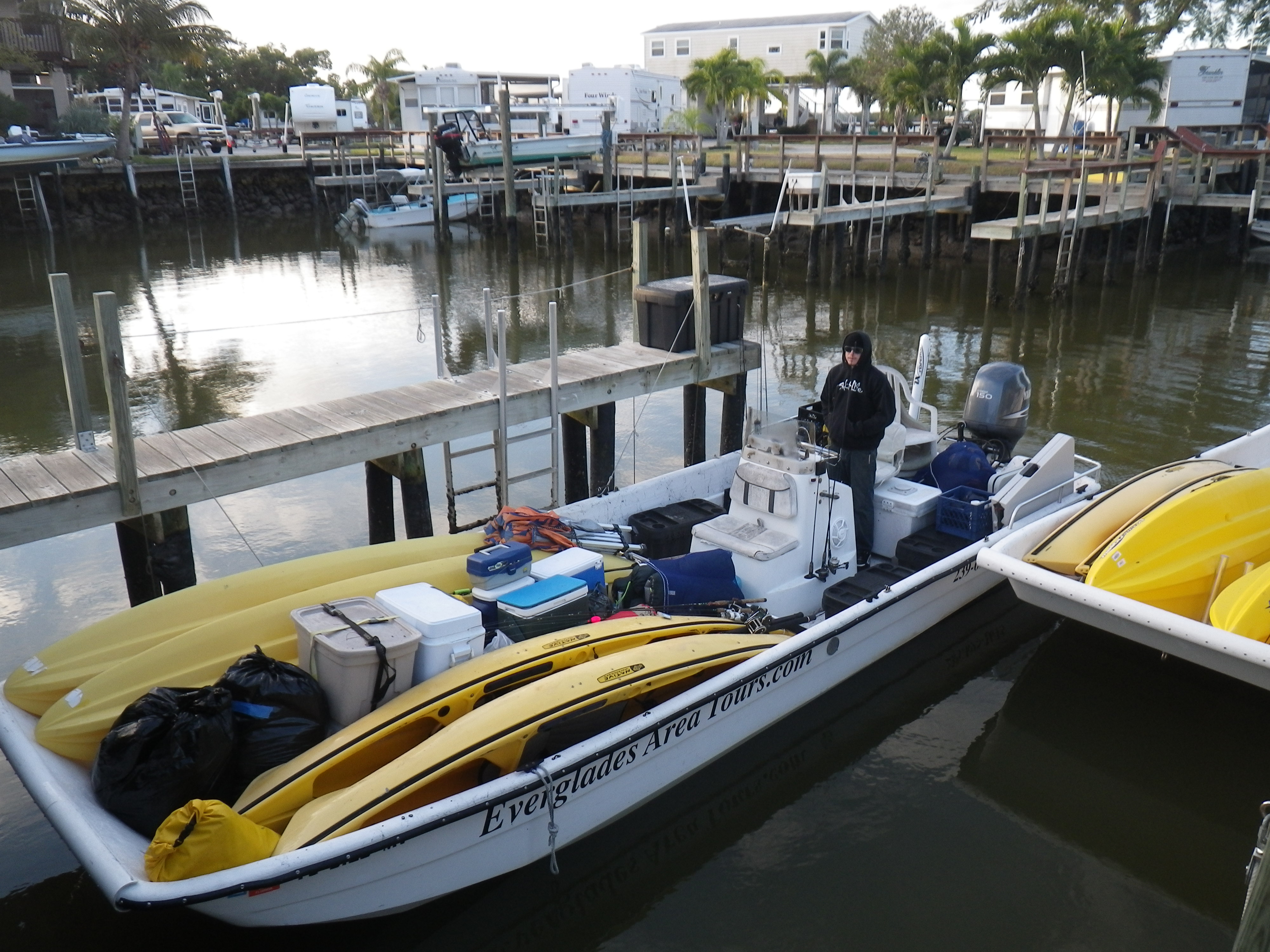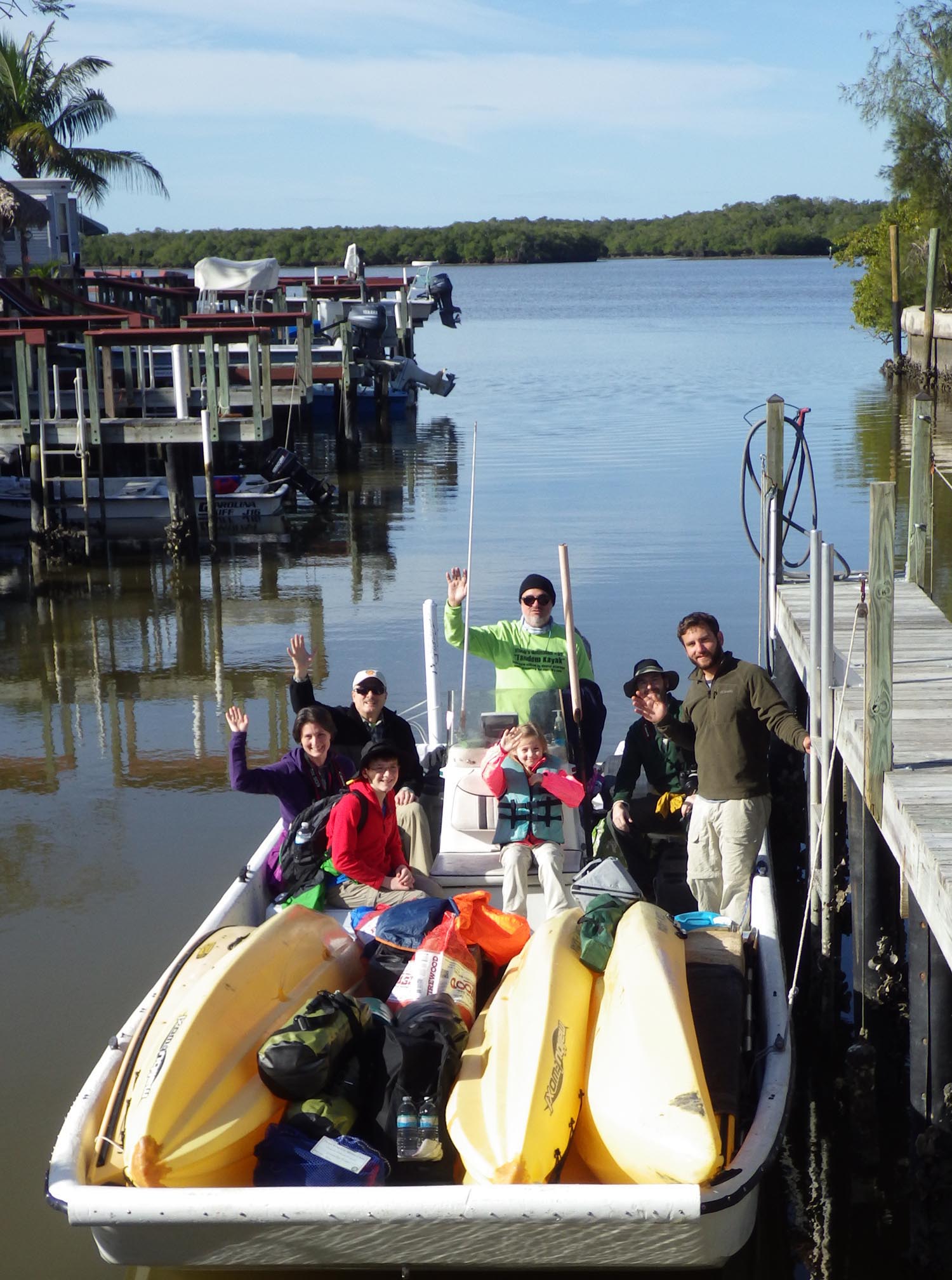 ---