Private Photography and Birding Safari
Designed for 2 people and their photo gear
Stable, large & flat decked boat for tripod use
Early Morning and Late Afternoon for the Best Lighting
2.5 to 3 hours Reservations are Required
Price per boat is $399.95
Departs Chokoloskee Island
(3 miles past Everglades City
Photograph areas seldom reached by others. Most of the 1.5 million acres in the Park are flooded and essentially out of reach for average photographers and birders. However, it is not on this private everglades boat tour experience.
The whole area and your photography/birding opportunities change with the seasons, therefore so do our tours. Sometimes we need to run deep into the Park's interior to reach a shoot location or species. Other times, the wildlife is close by. Every trip is different.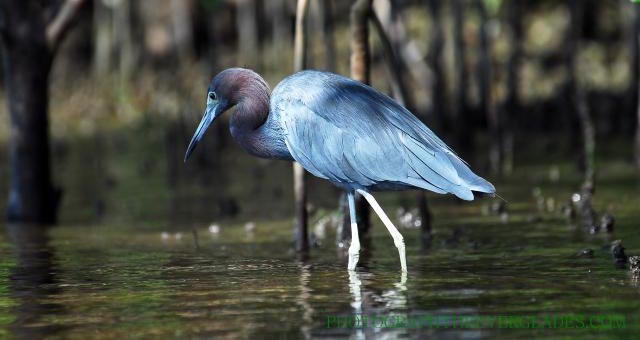 Lighting considerations can influence a shoot and many photographers wish to shoot early in the mornings or late in the evenings. However, tidal considerations can even more important, especially for shooting wading birds as they need shallow water to feed. Many photographers enjoy shooting while standing in the water or on a remote sand beach. We encourage our guests to stay overnight locally as we arrive back at dark on the afternoon tours and leave at dawn in the mornings.
All private photography boat tours are customized based on your desires, the season, the wildlife and the weather. You and your guide will discuss your needs, wants and the possible options prior to your tour.
The use of a power boat typically provides the most flexibility for photographers. A flat-decked boat is your shooting platform and has room for one tripod and two guests (three guests if smaller framed). An electric trolling motor is used to maneuver the boat into position for your shots and to silently approach the wildlife. Larger groups can be accommodated, however.
On most tours, you will be with a Professional Wildlife Photographer who is also Florida Master Naturalist and licensed Coast Guard Captain with many years of local experience and knowledge to draw upon. Price does not include sales tax or gratuity for your guide.