Everglades National Park Dolphin, Birding and Photography Expedition - 3.5 Hours
3.5 hrs Naturalist Led Everglades Boat and Walking Tour
Great for all Ages and Experience Levels
Limited to Six Guests - Reservations Required
From $169.95 Per Person; Kids under 12 from $99.95
Departs from Chokoloskee Island 9:00 and 1:30
(3 miles past Everglades City)
Book Tour Now
Purchase Gift Cards
"The Quiet Alternative to Airboats"

The Everglades National Park Expedition is a two-part, Naturalist-led experience lasting three and a half hours. It is a combined boating tour and a leisurely walking tour in the 10,000 Islands of Everglades National Park.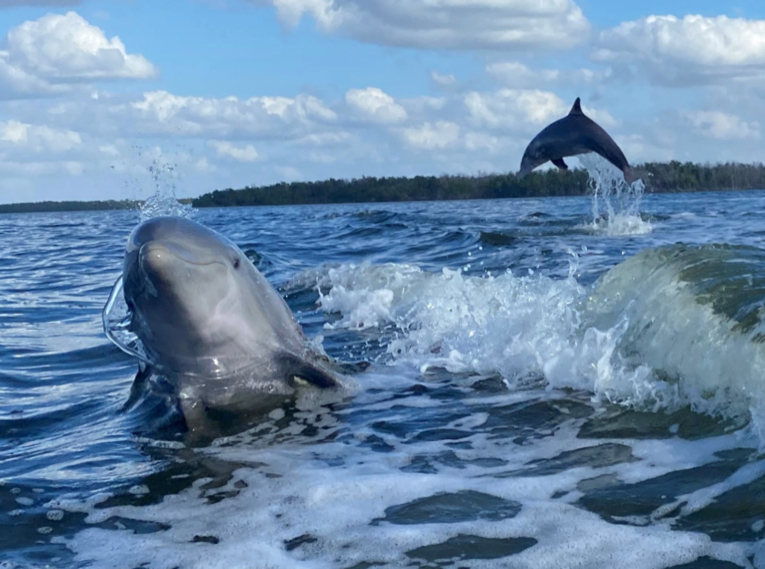 First you will enjoy a quiet, leisurely boat tour through the Park's Ten Thousand Islands coastal ecosystem. Your naturalist guide will be on the hunt for all types of wildlife... Everyday and every tour is different. But, depending on the season and the day's conditions, you may encounter dolphins, manatees, roseate spoonbills, pelicans, ospreys, eagles, ibis, herons, egrets, multitudes of sea and shore birds, sea turtles and other saltwater creatures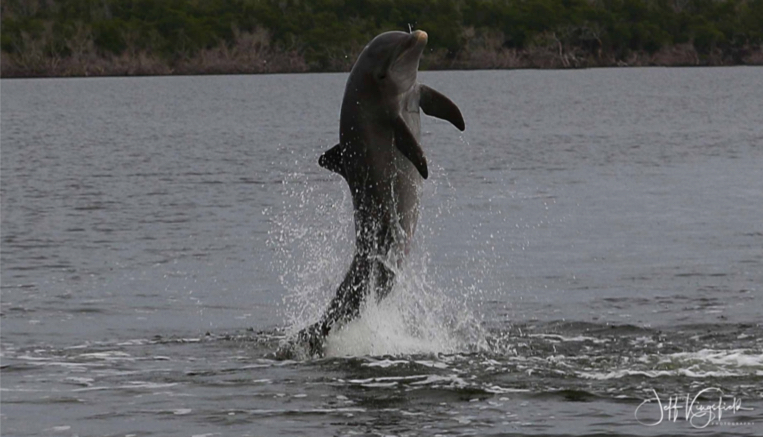 We want this to be an intimate experience , so each boat is limited to just six passengers. With comfortable seating, the boat is a very stable platform for wildlife birding and photography … plenty of room for a tripod and large lenses. (We do not use airboats! Airboats are not allowed in the Park where we operate due to their impact on the wildlife and the environment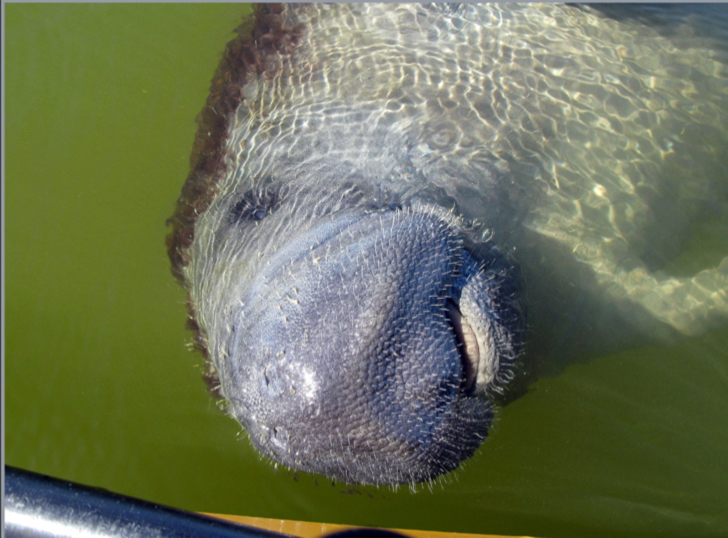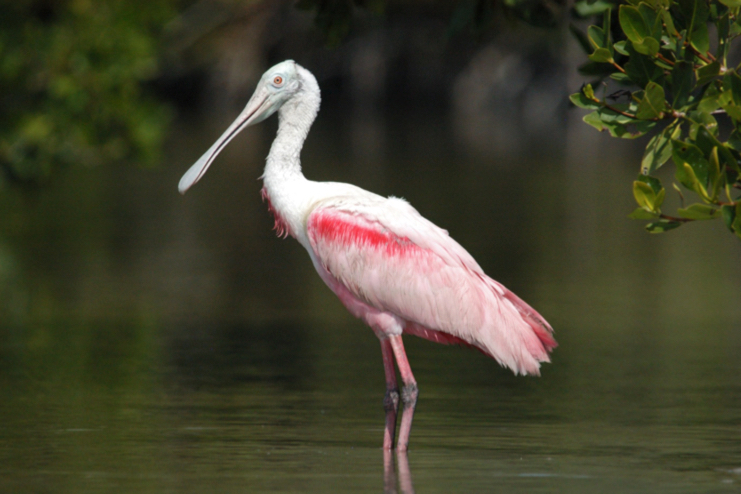 After the boating tour and as conditions allow, your captain will lead you on an interpretive stroll on one of the Park's many uninhabited, barrier island beaches. These remote islands can only be accessed by boat so relatively few people every set foot where you will go.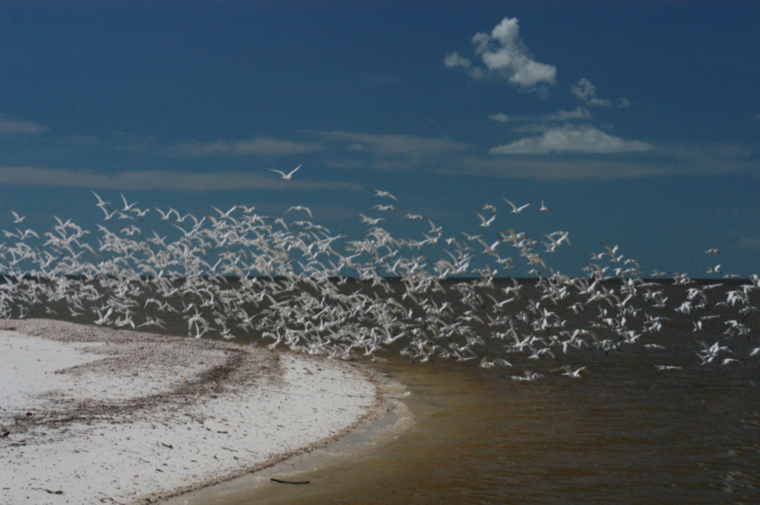 Expect to see a natural, undisturbed Florida beach, strewn with shells... likely more shells than you have ever seen. There are lots of hands-on learning opportunities in and around the tidal flats, tidal pools, wrack-lines and beach dunes.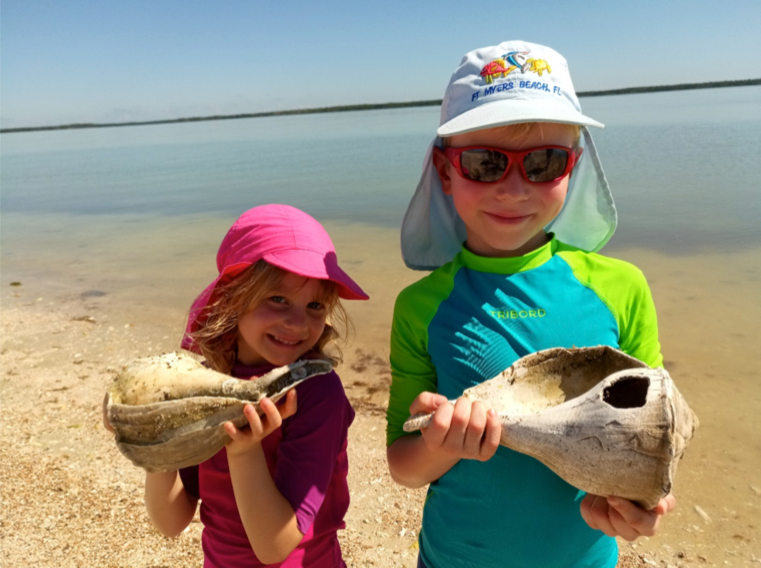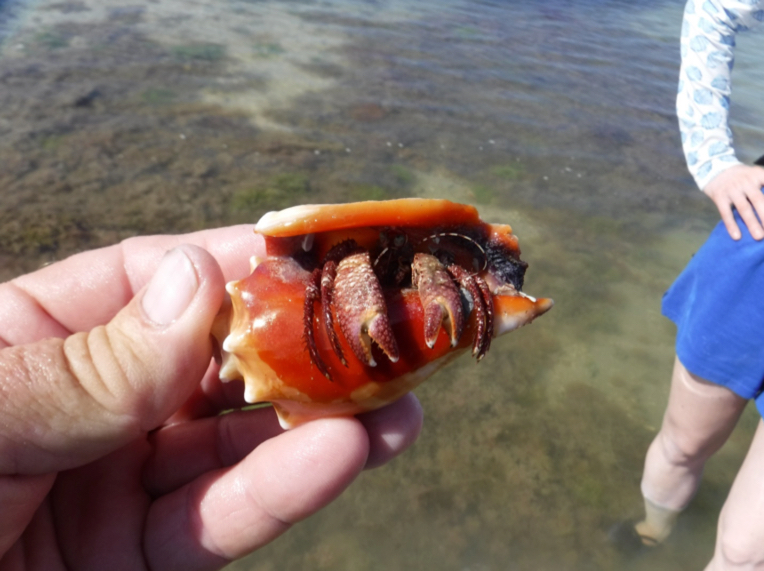 The Calusa Indians inhabited these islands for 1000's of years before modern settlers arrived. Both had to carve out a subsistence living in the Everglades wilderness. Generally, most visitors would not recognize the signs of these long-vanished peoples; however, your naturalist guide will show them to you. It can be quite awe-inspiring to hold in your hand a relic from a person that may have lived 1000's years before you.
Please know that while you can view the wildlife, shells, artifacts, etc. you will be in a National Park and nothing can be removed.
This is a great experience for anyone of any age. Don't forget your camera!