Everglades Grand Heritage and Birding Tour
The Most Extensive Tour in Everglades National Park
A 7 Hour Boating, Kayaking and Walking Eco-Experience
Great for all Ages and Experience Levels
Limited to Six Guests - $299.95 Per Adult; $159.95 Child (11 and under)
Private tours available. Reservations are required.
Departs Chokoloskee (~10:30 - Sunset ; May-Sep - Departs 8:00)
(3 miles Past Everglades City)
Book Tour Now
Purchase Gift Cards
This is the most extensive tour of Everglades National Park offered. This everglades boat tour also combines kayaking tours and walking tour into a seven hours experience that culminates with sunset over the water. Your Naturalist Guide will safely and comfortably lead you on a personalized, interpretative ecological and historical tour into areas of the Park that few get to experience. You will go through the 10,000 Islands, the Everglades Tidal Rivers and Flats, the famous Wilderness Waterway, remote Mangrove Creeks and Tunnels, Coastal Island Beaches and remote historical sites in Everglades National Park.
You will make frequent stops at points of interest and comfort facilities throughout the day. Be sure to bring your lunch and refreshments to enjoy at a historic site or on a remote barrier island beach. One of our favorite places for lunch is the historic home site of "Bloody" Edgar Watson immortalized in Peter Matthiessen's book, "The Killing of Mr. Watson."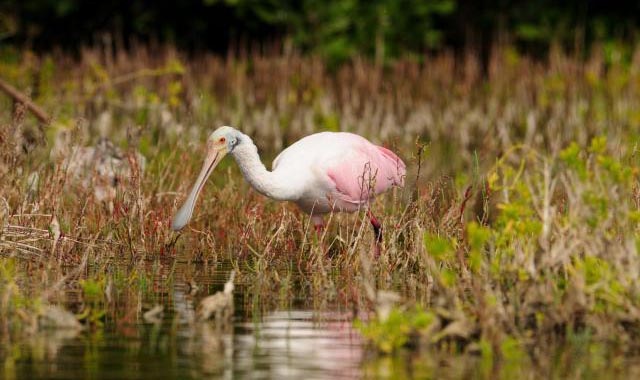 We will cruise the Chatham River stopping by the Historic Watson's Place, usually for lunch, and then on to the mouth of the Huston River. We return to Chokoloskee along the Gulf Barrier Island beaches and shorelines. But first we typically deploy the kayaks a second time and access one of the remote island beaches for a unique hands-on experience.
The Grand Heritage and Birding Tour is a unique, comprehensive experience that covers many miles of back country and coastal barrier islands. Bring your camera, some drinks and sandwiches and enjoy.
Each day is different in this wonderful wilderness and so each tour is also different. Your captain and naturalist guide is a full-time professional and is on the water most every day. He/she will tailor the day's tour to the local conditions at the time, the season, and where the wildlife chooses to be.
Wizard Creek is one of our favorite destinations. It is a very unique area within the western Everglades National Park. A creek that runs from the Gulf waters through the mangrove wilderness into the backwaters of the Wilderness Waterway; it is a "super-highway" short cut for both fish and wading birds. While the place is always rich in fodder for the birds, sometimes it is like "fish soup", alive with wading bird feed. To get there, we run through the mangrove backcountry waters of Everglades National Park. We depart from the 10,000 Islands, at Chokoloskee Island, and we travel up the Lopez River, though Crooked Creek, into Sunday Bay and then along the Wilderness Waterway above the headwaters of the Huston River through Chevalier and Cannon Bays. At the mouth of Wizard Creek, we deploy the kayaks for a 2 to 2 1/2 hour paddle into the Creek. It can be a spectacular area for birding and photography.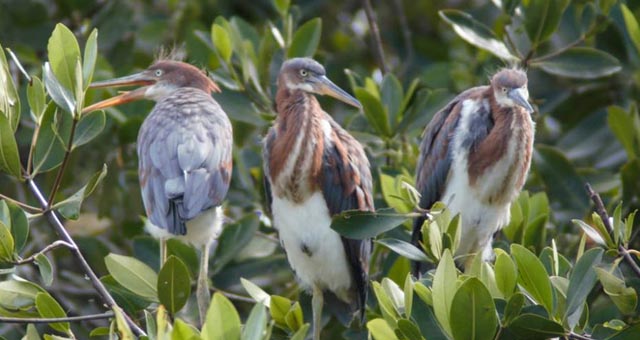 ---
---
© Copyright Everglades-BoatTours.com a division of Everglades Area Tours (EAT). All Rights Reserved.
Website Design, Hosting and Marketing by ci-Interactive